Doves
Their history you probably know by now. About how brothers Jez and Andy Williams met Jimi Goodwin at 15 and forged a lifelong friendship from their shared passion for music. How the trio's incarnation as Sub Sub -inspired by ecstatic trips to The Hacienda – saw them hit number three with the sublime 'Ain't No Love (Ain't No Use) in 1993 only to lose their way until their rebirth as Doves.
How the success of 2000's debut album Lost Souls spawned the widescreen vision of The Last Broadcast just over two years later. And, more recently, how the civic concerns of 2005's epic Some Cities paved the way for Kingdom Of Rust, most sane people's album of the year in 2009. None of which, of course, tells you anything about the beauty and majesty of the music they've created over the years.

The Places Between, their latest, is a painstakingly compiled look back at Doves first twelve years. From the opening chorus of There Goes The Fear ("Think of me when you're coming down / But don't look back when leaving town") through classic debut single 'The Cedar Room' (originally released on the bands own imprint Casino Records – funded by Rob Gretton) to the sonic maelstrom of 'Jetstream', CD 1 is a seamless reminder of Doves unique knack of blending nostalgia, euphoria and social comment with gleaming musical modernism.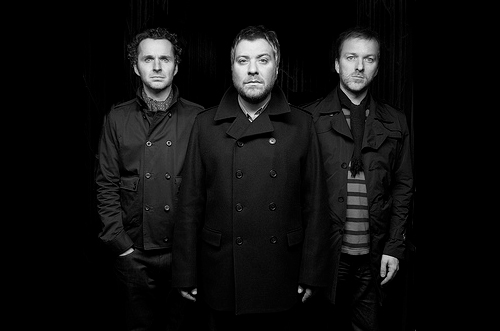 Doves - "Black and White Town"